Chapter 1: Size and Law Schools
This is the first of three posts by Work On Law, covering the Mexican big law market.
Size
The 14 largest firms in Mexico are home to almost 1300 lawyers. These firms have sustained steady growth: Galicia Abogados doubled its size in the last lustrum and Creel García-Cuéllar Aiza y Enríquez grew by 140% during the same period.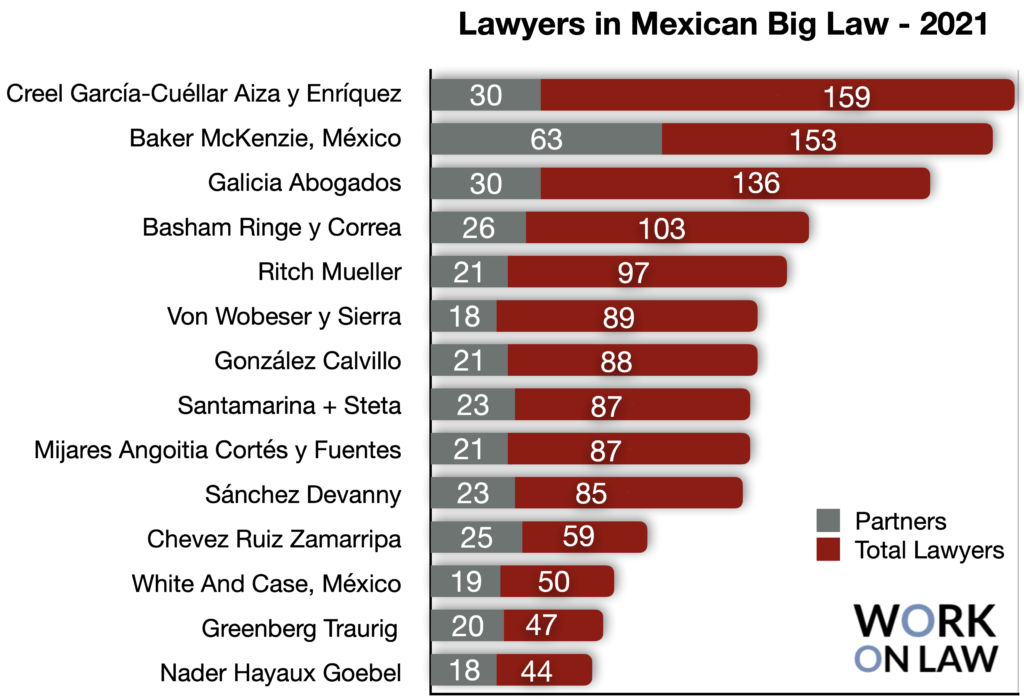 Law Schools
As usual, a few law schools have managed to captivate the top legal services market. In Mexico, 44% of the lawyers in large law firms come from 3 schools; in Colombia, that number is 67%, and in Chile, 54% come from a single law school.
In Mexico, 44% graduated from one of these three universities (consider the country has 117 law schools):
1º Universidad Iberoamericana*
2º Universidad Panamericana**
3 Escuela Libre de Derecho***
* Ranks 1st at Creel García-Cuéllar Aiza y Enríquez with 44%; González Calvillo (36%); Ritch Mueller (29%); Nader Hayaux Goebel (25%); Mijares Angoitia Cortés y Fuentes (23%), Santamarina + Steta (17%); and Basham Ringer y Correa (17%).

** Ranks 1st at White and Case with 20% of lawyers; Galicia Abogados (16%) and Baker McKenzie Mexico (15%).
*** Ranks 1st at Von Wobeser y Sierra with 34% of lawyers; and Greenberg Traurig Mexico (25%).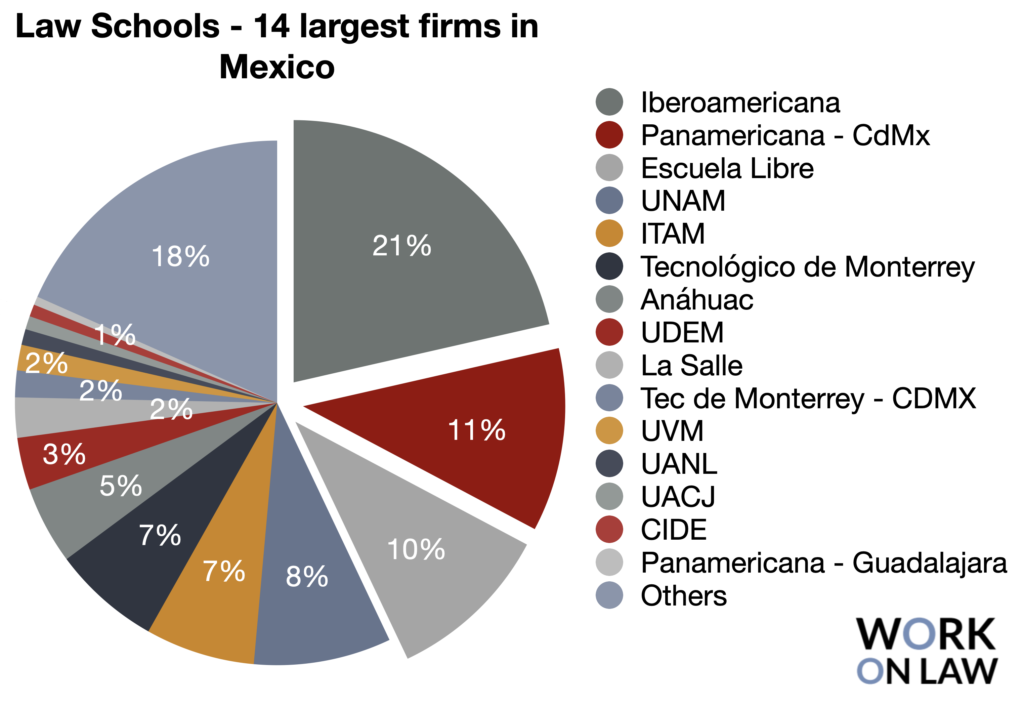 A second chapter on Mexican big law demographics will deal with office locations and partners postgraduate studies, while our final post will analyze female representation and female partnership.